If you are interested in becoming a member, please submit a membership application and mail it to the club. Mailing address is Portuguese American Club
PO Box 603
Mentone, CA 92359-0603
Once we receive your request we will process it and reply as soon as possible.
2019
P.A Club Meeting - 2nd Wednesday of every month (except July and August)
at 7:00pm
See P.A. Club Events page for
calendar of upcoming events
Wedding & Party EXPO
April 14, 2019 11 am to 4 pm
Workshops, Design classes, enter to win and more.
www.eventandweddingexpo.com
register on line or at the event.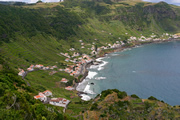 Club Facility is available to the public for parties, annivesaries, weddings and business meetings.
For rental information contact:
Cindy Fontes
(909) 562-2330
paclub1133@yahoo.com
The Mentone Portuguese American Club was established in 1923. We are located near the corner of Colton and Crafton Avenue, one block east of Redlands East Valley High School