If you are interested in becoming a member, please submit a membership application and mail it to the club. Mailing address is Portuguese American Club
PO Box 603
Mentone, CA 92359-0603
Once we receive your request we will process it and reply as soon as possible.
2019
P.A Club Meeting - 2nd Wednesday of every month (except July and August)
at 7:00pm
See P.A. Club Events page for
calendar of upcoming events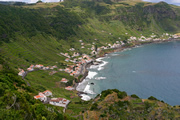 Club Facility is available to the public for parties, annivesaries, weddings and business meetings.
For rental information contact:
Cindy Fontes
(909) 562-2330
paclub1133@yahoo.com
The Mentone Portuguese American Club was established in 1923. We are located near the corner of Colton and Crafton Avenue, one block east of Redlands East Valley High School